The 134th China Import and Export Fair (Canton Fair) commenced on October 15 in Guangzhou. Xinbao made its debut at the fair showcasing its key products and the results of its technological innovations to international merchants. By setting up a dynamic booth of a larger scale with a wider range of latest products, Xinbao attracted droves of merchants to view their demonstrations and conduct onsite negotiations.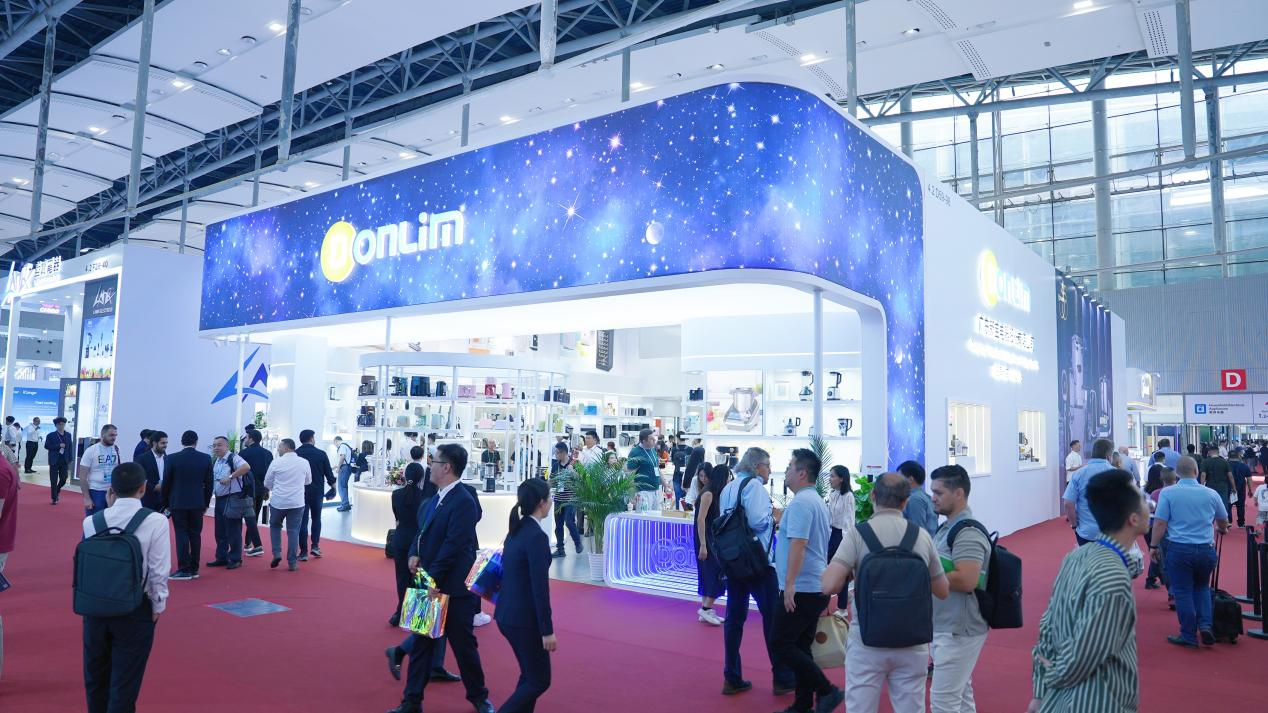 Xinbao's booth draws prospective clients to conduct onsite negotiations
An Extensive Booth Expansion and Upgrade
Xinbao has been a participant to the Canton Fair since the 1990s. Its booth at the current fair marks its largest ever participation. Its booth occupies as many as 40 lots and displays 600 new products, including product designs and technological innovations. The range of products displayed has expanded from small domestic appliances (SDA) in the kitchen to those in the living room such as floor scrubbers, robot cleaners, and smart trash bins.
To showcase its full range of new products and technologies and meet the diverse needs of customers from different regions, Xinbao categorized its new products based on the scenarios in which they are used and fully considered their product's positioning in different regional markets when designing their booth. For example, they set up a new exhibition area for their Asia-Pacific products.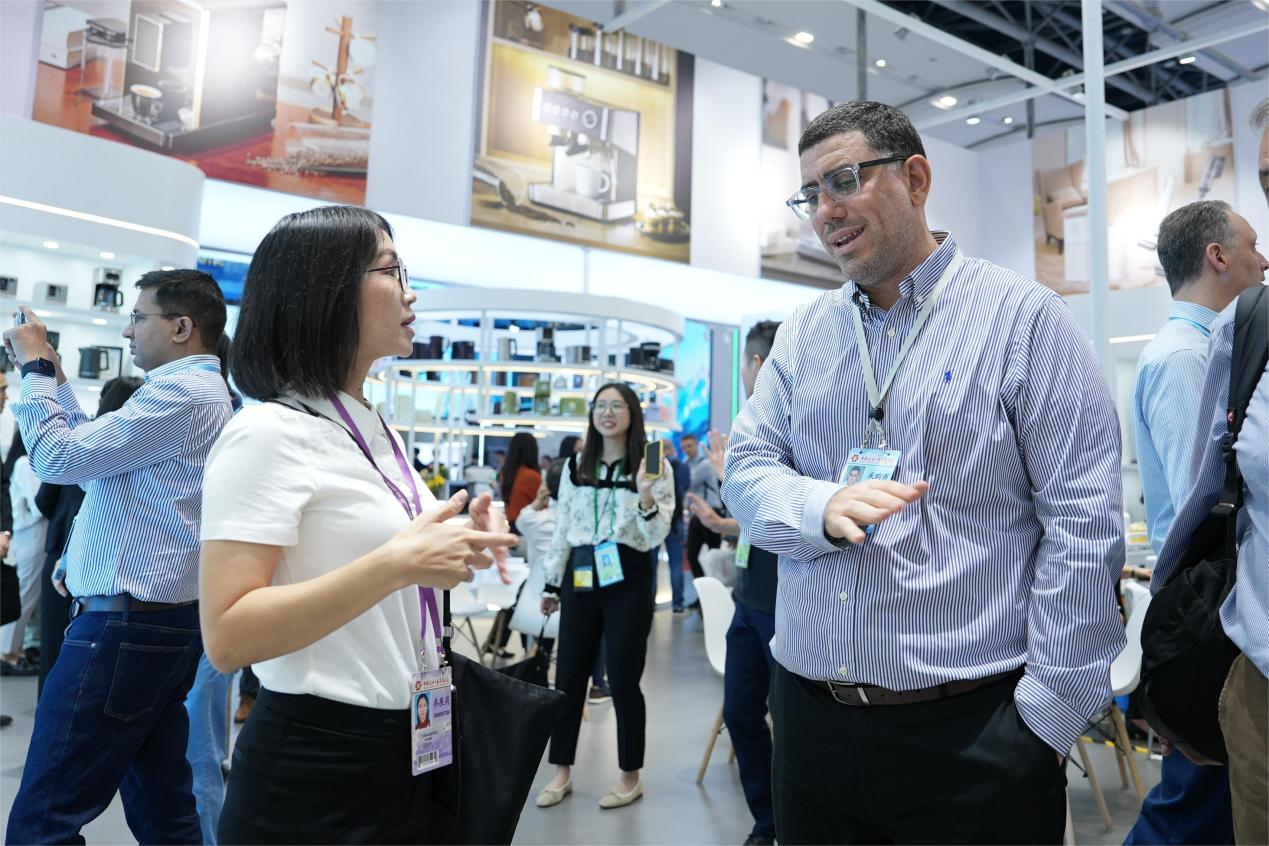 Xinbao's staff conducts onsite negotiations with merchants
Before the event started, Xinbao had secured appointments with over a hundred clients. European merchants make up 30% of them. "This is my first time visiting Xinbao's booth. It's huge and exquisitely laid out. It showcases a wide range of products. You can find whatever you want with ease," a merchant from the Middle East commented. He has expressed a keen interest in Xinbao's coffee makers, kettles, vacuum cleaners, and ice machines. "I would be more than happy to sign a contract if the price is acceptable."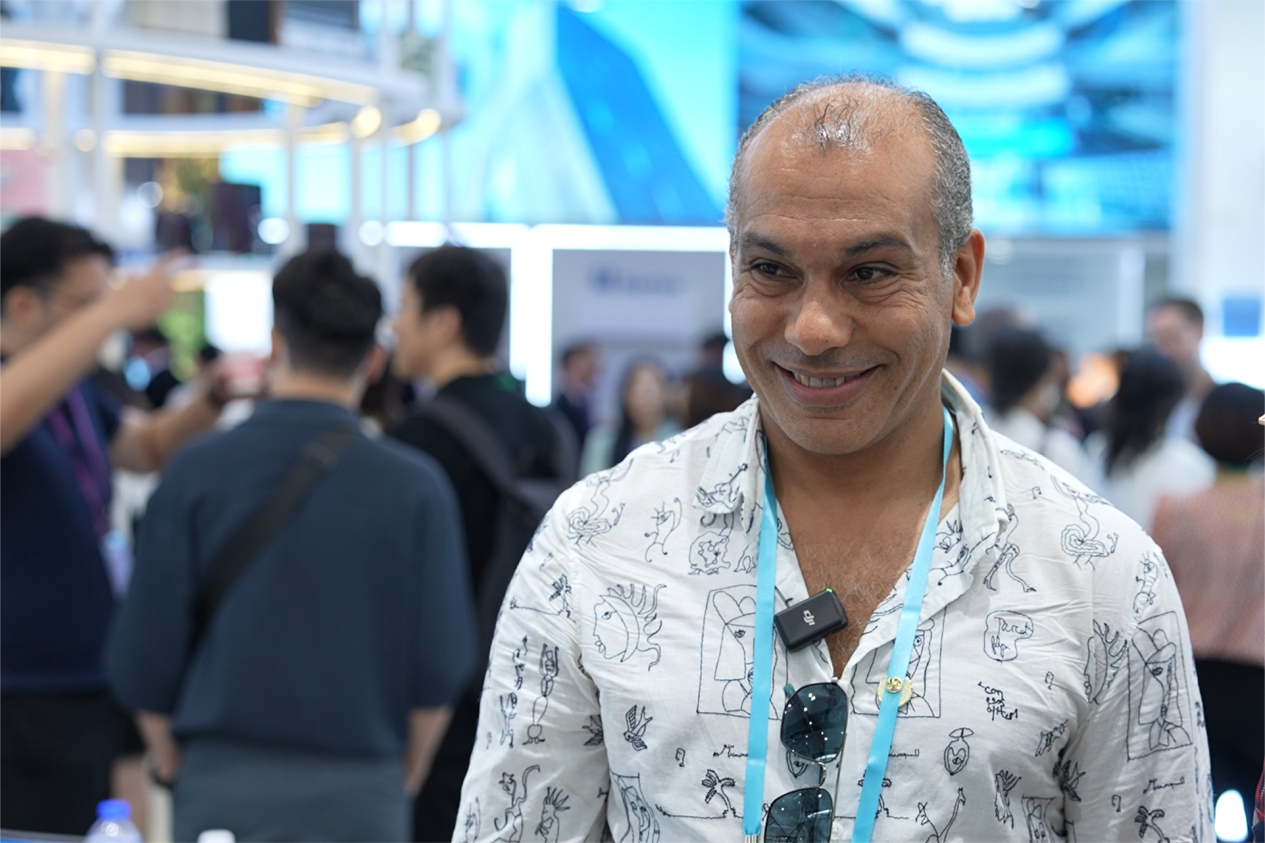 A Middle Eastern buyer agrees to an interview at Xinbao's booth
Overcoming Challenges with Excellent Products
Coffee makers have been the main feature of Xinbao's showcase at each Canton Fair. This time its smart coffee maker with grinder has drawn much interest from overseas merchants.
The product is installed with multiple novel technologies such as an automated milk dispenser, an automated grinder, and a smart compressor, Products loaded with similar technologies cost over USD1,000 in the overseas market.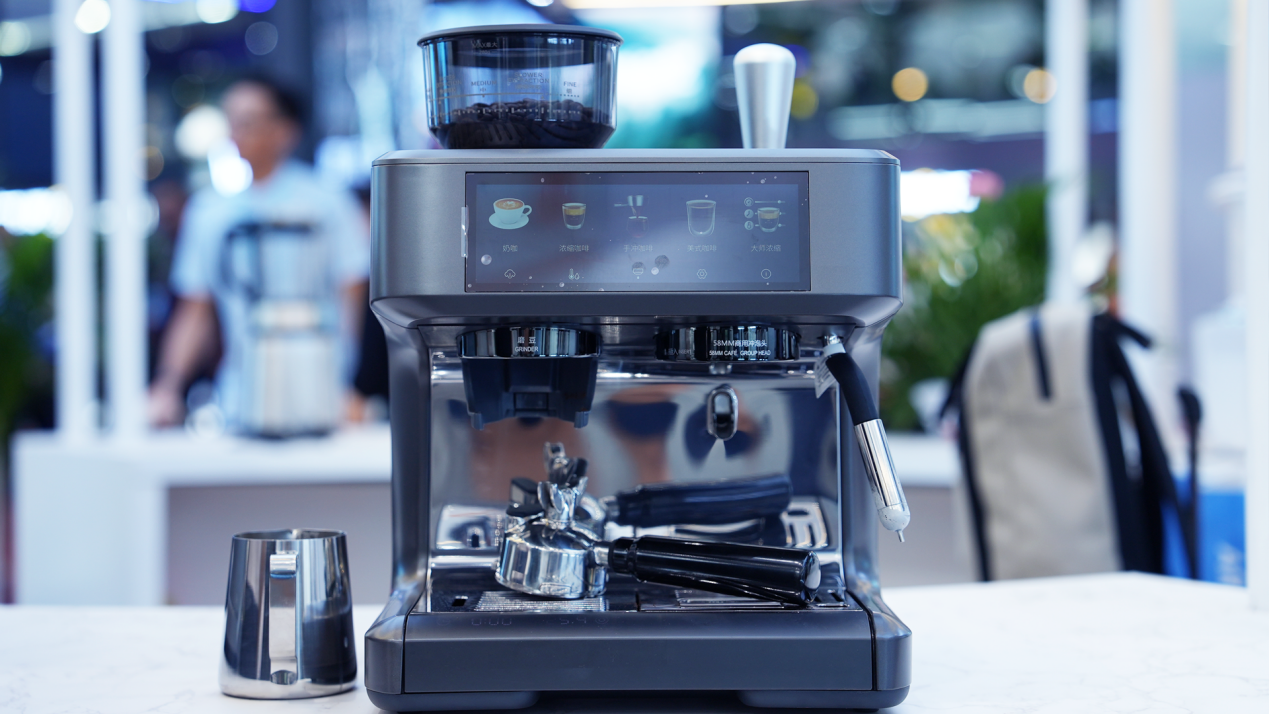 Xinbao's smart coffee maker with grinder
Besides its smart coffee maker with grinder, Xinbao's fully automated coffee maker has also caught the eye of many merchants. Its key technological feature lies in the way it uses to replicate hand brewing by executing the entire process from grinding coffee beans to making pour-over coffee.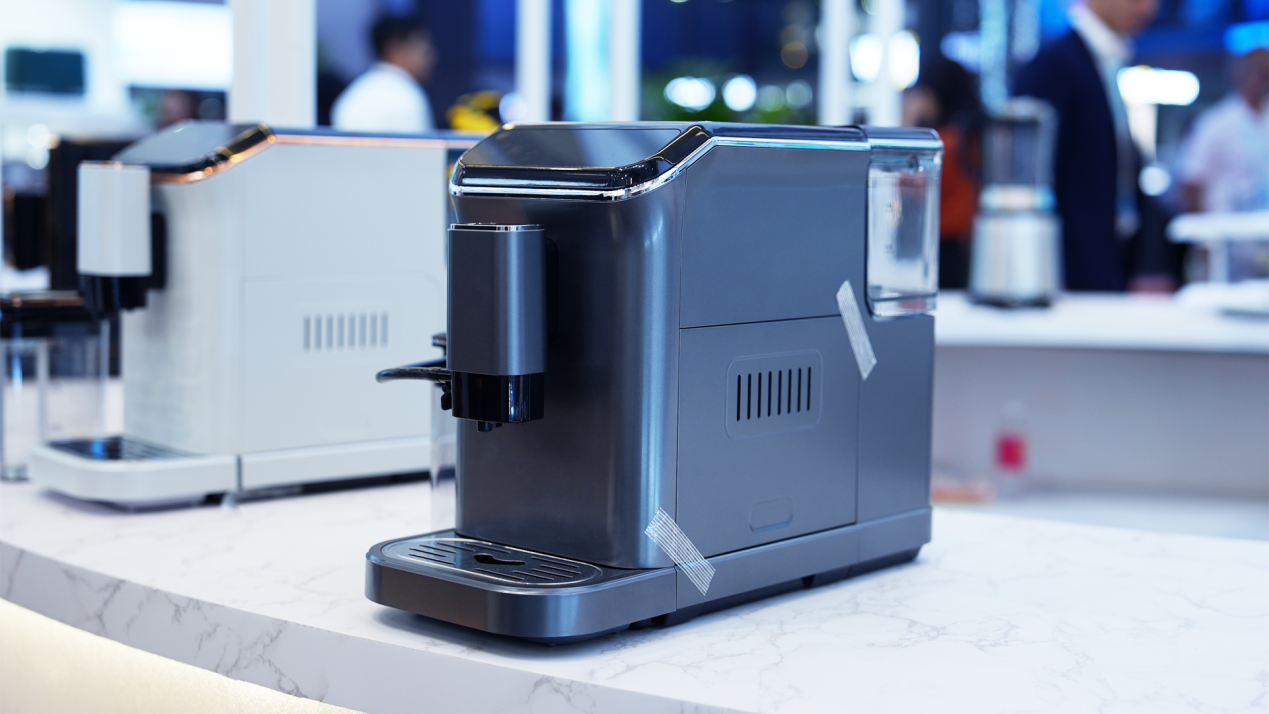 Xinbao's automated coffee maker
Another product that has drawn similar attention is Xinbao's multifunctional stand mixer (a smart AI digital voice stand mixer). This product can simultaneously mix and heat the ingredients inside, capable of storing thousands of recipes. Consumers can download recipes from Xinbao's smart digital platform to whip up dishes as they like.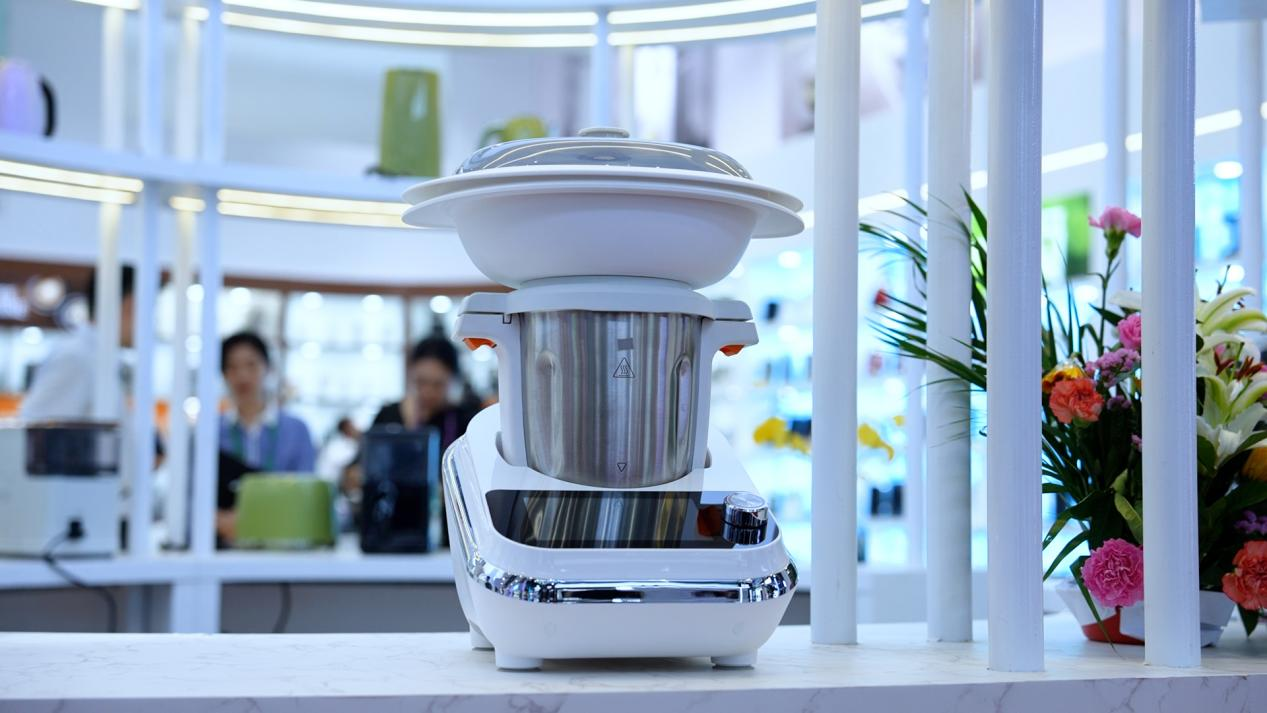 Xinbao's multifunctional stand mixer (a smart AI digital voice stand mixer)
The past year has been incredibly challenging for China's export industry. According to Lydia Zhu, Vice President of Overseas Marketing at Xinbao, the key to overcoming the new challenge is to improve their products. "That is how we differentiate ourselves from the wide range of products out there. We pay attention to their technological innovation, user experience, product design, and other dimensions."
Zhu said, "We are currently facing global competition in the manufacturing industry chain. Against this backdrop, we not only need to keep our costs down, but also focus on technological innovation and the entire delivery cycle."
Xinbao is now building a smart digital platform. With such a platform, the customers' orders and sales information can be uploaded into their system quickly, allowing the company to monitor their customers' needs, identify and respond to any changing needs promptly with preemptive solutions, and improve their supply chain management.
An Important Step Toward the Globalization
Presently, global supply and industrial chains are in the midst of accelerated restructuring. In recent years, Xinbao has boosted its global capabilities through continuous innovation and breakthroughs in technology and products. At the same time, the company is also improving its global strategy.
According to Zhu, Xinbao has completed the process of acquiring a factory in Indonesia and built its first overseas factory this year and expects the sales volume of their Indonesian factory to grow rapidly within the year.
After nearly 30 years of development, Xinbao has grown into a manufacturing giant in the SDA industry. Xinbao's products are currently sold to over 120 countries and regions, including developed countries in Europe, the Americas, and Australia. The company is also snatching shares in the emerging markets of Southeast Asia, the Middle East, and Africa.
Xinbao is known as the largest Chinese exporter in the ten major SDA categories and ranks top in the nation in the export of electric kettles, blenders, drip coffee makers, toasters, and bread makers for consecutive years. The company has thus been hailed as a top SDA exporter.